It can sometimes be tempting to see window blinds as something purely practical – after all, they have an important role in controlling the light levels inside your home. Even still, blinds can offer you so much more and are an integral part of the design and stylings of your home. They are a quick and simple way to alter the mood in your space, be that through the light they let in or the style and design of the blind itself.    
How Blinds Can Change How Your Room Looks
Blinds play an important role in how your home looks, both inside and out, and the light they let in plays a big part in the ambience of a room. It's simply not a good idea to spend a lot of time and effort on designing the interior of your home for the light to be completely wrong. 
Not only this but you can change the feeling in your home depending on whether your blinds are open or closed. In the morning for example you may want to let the light in by opening blinds fully, but in the evening you may want to create a more relaxed feeling by partially closing them.   
Apart from changing the mood of your home, window blinds are a great way of making a space look bigger or smaller. For smaller rooms with a lower ceiling height, placing the blinds closer to the ceiling will draw your gaze up and add a sense of vertical height to your room.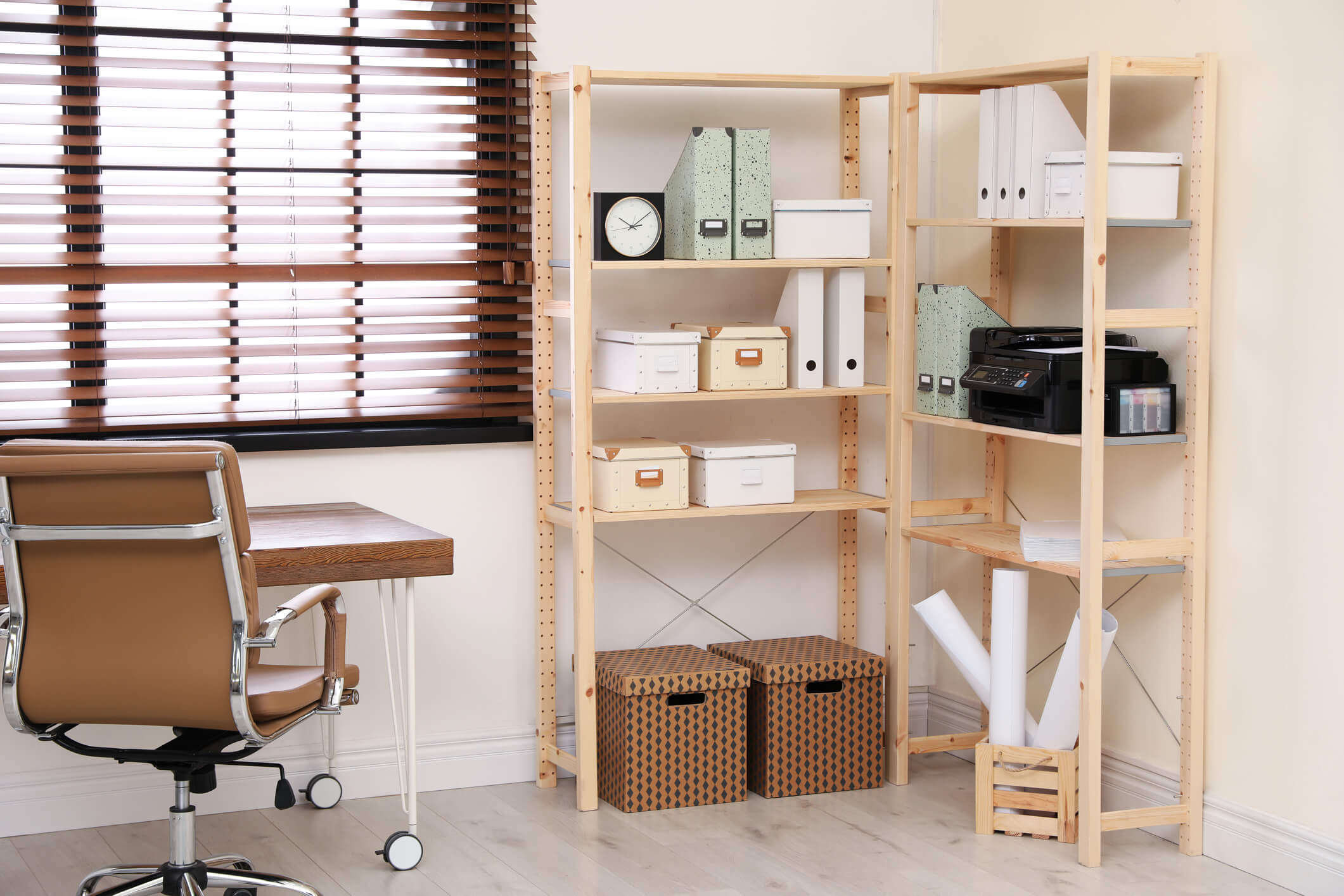 Type of Blind
Different window blinds have the ability to change the look and feel of a room and the wrong choice can look out of place inside your home. Venetian blinds for example will create a modern, luxurious feeling inside your house, whilst a roller blind will make for a more practical, simpler look.  
Material of Your Blinds
The material of your blinds will also play a big part in how your interior looks and feels. Wooden blinds with earthy colours are a great way of injecting a more natural feel to your interior. For something more modern, metal blinds will give a more clean and simple look to your home. Finally, material blinds such as roman or roller blinds have the ability to make your interior feel warm and welcoming. What material you choose should be informed by how you want your space to feel and what will match with the other furnishings in your room.    
Colour of Your Blinds  
Today, blinds can come in pretty much any colour you want. Wooden effect blinds or more earthy, neutral colours can be used to give a more relaxed, natural feel to a space. Darker colours will make a space feel smaller, cosier and more enclosed, whereas lighter colours will create a more open and airy feel.
For something bolder, you may want to opt for a brighter colour altogether to inject life into the rest of your room. Blinds are a great way of bringing colour into your home as they are relatively small in space compared to furniture and can be installed quickly. 
Discover Blinds From Aquarius Interiors
Aquarius Interiors create high-quality blinds that have been specifically made for your home. Our made to measure services will ensure that you find the exact window blind that is right for you, no matter your style or budget. 
Speak to a member of our team today to find out more.