Electric Curtains Coventry
Electric curtains, much like their blind counterparts, offer a range of unique features that can help make your life easier. There are a few considerations to take into account though. Do you want battery operated or mains operated curtains? Do you want them to be remotely controlled or controlled via a wall mount? And all this before you've even chosen colour or pattern!
At Aquarius Interiors, we're a family business who provide quality electric curtains to families across Coventry. We offer a high-quality made to measure electric curtains, to ensure you make a choice you're happy with. Our measuring and fitting service ensures you find the right quality curtains for you and your home in Coventry. Below is a quick guide to help you navigate these decisions and pick the perfect electric curtains for you.
How do electric curtains work?
Electric curtains work much like electric blinds, except the motor works to draw and close the curtains rather than raise and lower the blinds. The curtain rails are installed like any other curtain rail. The rails themselves are motorised so the curtains can be drawn with just the touch of a button.
Our high-quality electric curtains in Coventry come in all the same styles as regular curtains. In fact, you can pretty much hang any set of curtains on an electric curtain rail because they're exactly the same as a non-electric curtain rail.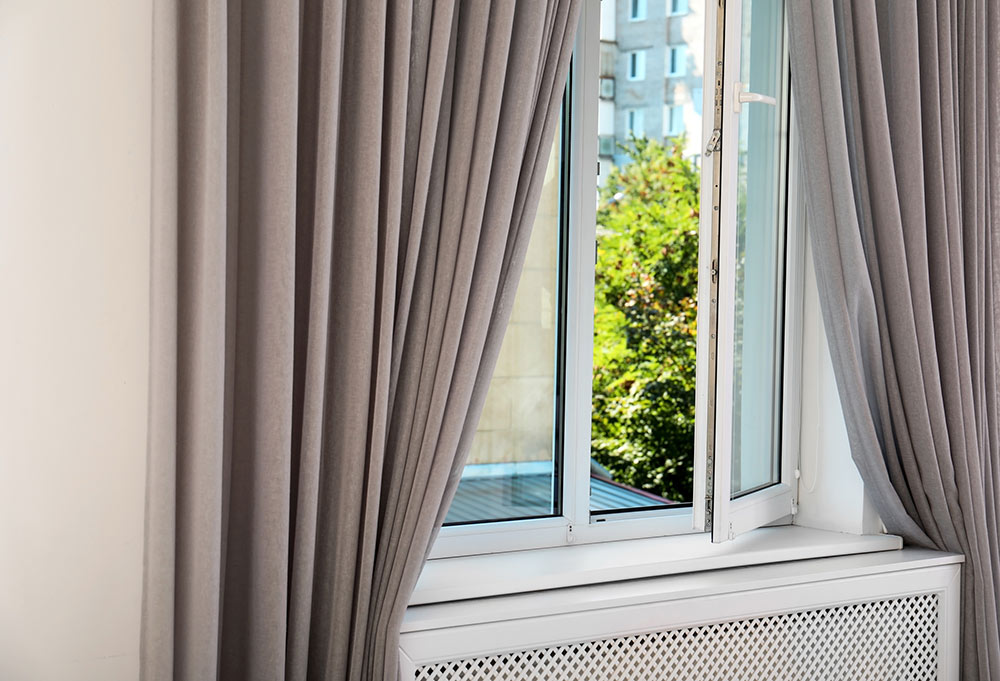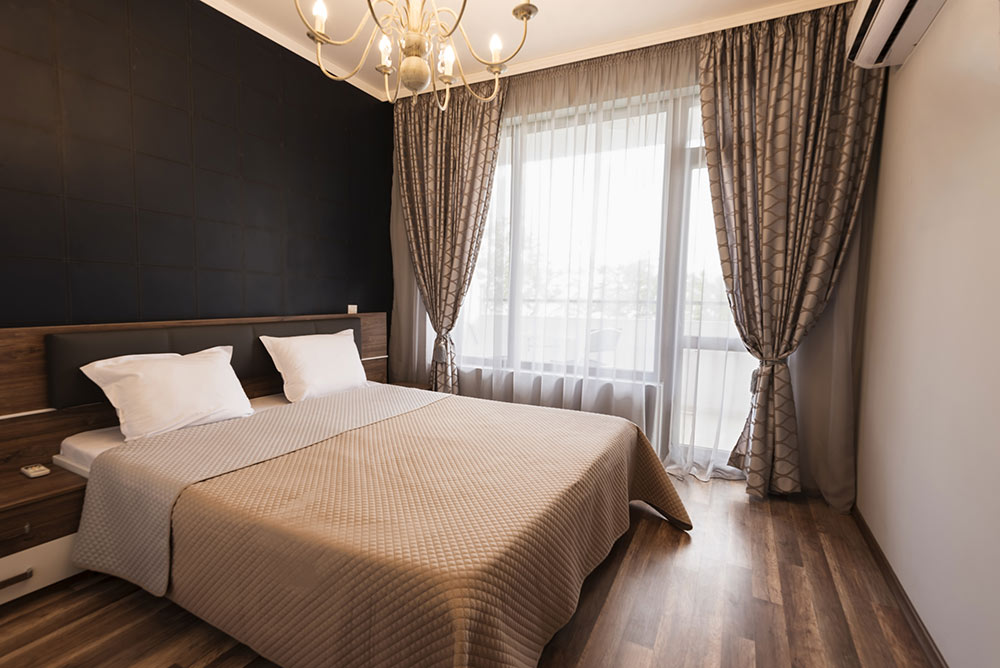 What are the benefits of electric curtains?
People may have initially thought that electric curtains were a fad or luxury. Maybe they were something only seen in sci-fi films, but now this small convenience is becoming more and more popular.
Our electric curtains in Coventry offer a whole host of benefits. Firstly there's their ease of use. With the touch of a button, you can open and close your curtains. They also bring this ease of use to more traditional settings.
Alongside these benefits that are specific to electric curtains, they also bring with them all the benefits of electric blinds too. You can set a timer so that they open at a certain time in the morning and close at a certain time at night. This will help you get a good night's sleep and wake up naturally with sunlight.
Electric curtains also come with all the features you get in regular curtains too, with blackout and thermal options available.
But electric curtains aren't just a luxury. They can also be a real help to those with limited mobility. The curtains can be controlled with a simple remote control, so there's no need to get up and draw the curtains with either a drawstring or manually. This is especially helpful with curtains that are hard to reach.
High-quality electric curtains can also be of real help if you're living in a period home, or you need to protect items from the sunlight. Some electric curtains can have a light sensor installed, so they close whenever the sunlight gets too intense. This is perfect for if you have a piece of art on the wall that you don't want to fade in the sunlight or a bookshelf with books that need protection too.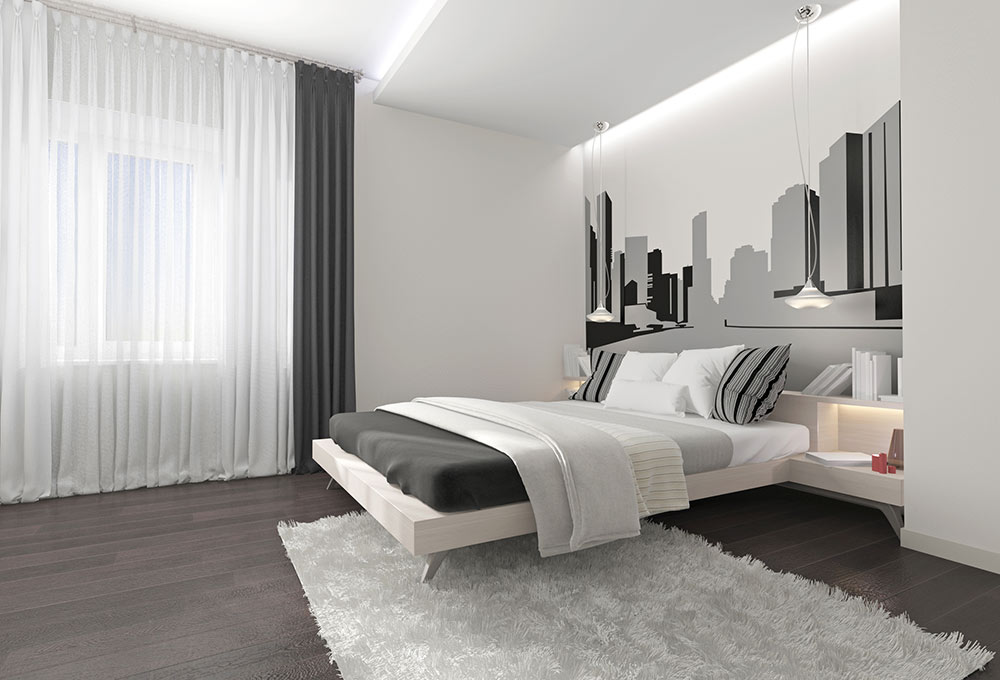 Got a question? Get in contact
If you have a query or would like a quote fill in the form below
How do you want them controlled?
There are a number of ways you can control your electric curtains in Coventry, and each has its own benefits. You can opt for wall controlled, a remote control, or smartphone-controlled. There are even some solutions that offer a combination of all three!
Having a wall control system can offer a whole host of complex features, like automating the curtains in your house to open and close at a certain time. Smart homes, once a thing of science fiction, are slowly becoming a reality! This is no more apparent than in the ability to control your curtains through your smartphone.
There are various electric curtain solutions which allow you to control your curtains through an app on your phone. Having total control over the curtains in your home has several benefits. You can open and close the curtains in your home without being there! You can also automate your curtains to open and close whilst you're on holiday, so it'll look like you're home.
Remote controlled electric curtains are the most popular solution on the market. They allow you to control your curtains from a small remote control which has a number of basic settings on it. This allows you to open and close your curtains in the room you're in, meaning you won't have to leave your bed if you forget to close the curtains! A lot of remote-controlled systems will also have a wall control as well which allows for more complex controls of your house's curtains.
At Aquarius Interiors, we pride ourselves on delivering excellent customer service for all the high-quality electric curtains we supply across Coventry.
That's why we offer electric curtains built specifically for you and your home in Coventry. To find out more get in touch with our dedicated team today.
I thank you for your help and the professional approach that you brought to this project, I would certainly consider calling at your door again.

Andrée d'Ambrumenil
I would recommend Warren. His curtains, blind and fitting were 1st class and he gave a very professional and friendly service.

Mrs Wildsmith – Kenilworth
Recently had my curtains installed by Warren at Aquarius Interiors, the transformation was amazing, the quality of the curtains and the roman blind was superb and the service was fantastic.

Steve Wright, Nuneaton