Farrow And Ball Coventry | Choose The Right Paint For Any Room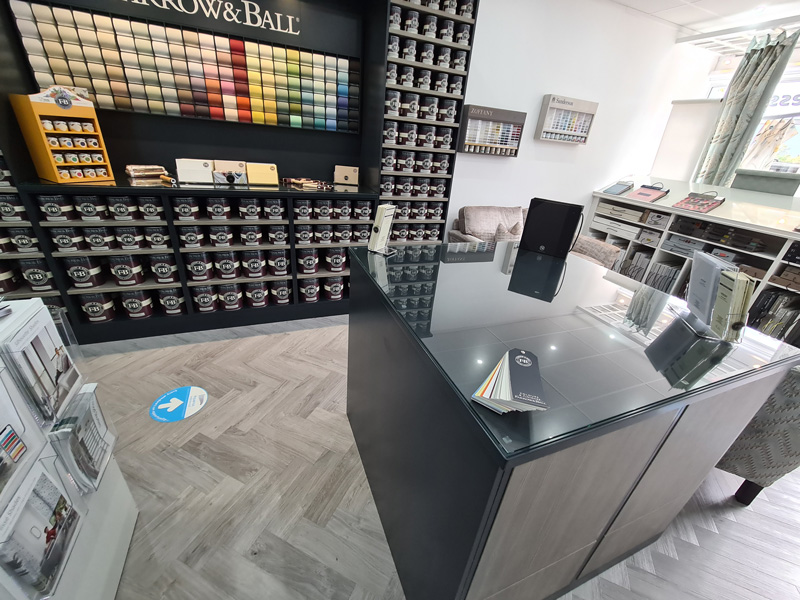 Farrow & Ball Paint Coventry
Traditional or modern styles, subtle or bold colours; any home needs rich and vibrant paint to bring it to life. Decorating your home is a great opportunity to find unique colours that reflect your personality. Go on a journey through exquisite colour choices, take your time, and choose a paint that expresses its charm throughout your home.
Farrow & Ball paint offers an unrivalled depth of colour. Your home should be special; it should be an extension of your personality where you can relax and host friends and family. With 132 colours to consider, the perfect Farrow & Ball paint transforms the look of your home and is there for you to find.
Choose only the finest Farrow & Ball paint in Coventry in colours that match your home. To create exceptional paint Farrow & Ball only uses quality ingredients, which ensures the paint retains its excellence well into the future. Whatever room you're decorating, walls or ceilings, the paint uses rich pigments that react with light throughout the day to create a vibrant style and atmosphere.
What makes Farrow & Ball paint the best choice is it's uniquely yours. It matches your ideal look, whatever the existing style of your home is. With some friendly help from our interior design experts, you can transform the look of your home in Coventry with Farrow & Ball paint.
Selecting The Right Shade Of Paint
The right shade of paint is arguably the most important interior design ingredient. When you look at the home designs you love, it can be difficult to pick out why that is. With an unforgettable interior design every aspect, from the colour of the paint, furniture, and blinds and curtains, harmonises together so every feature complements one another.
The foundation of a home's interior design is the colour scheme of the paint. If your wall colour complements the curtains and blinds, this is a perfect start for you to work from. Our friendly and expert team at Aquarius Interiors helps you search Farrow & Ball's paints to find the ideal choice that will complement your home's style.
Interior design is like a jigsaw puzzle. There's a variety of pieces that need to fit together seamlessly. What makes it so fun is you can bring your own style and creativity to the process. Explore the wide range of 132 colours from Farrow and Ball in Coventry in our showrooms, narrow down your favourites, and our team will help you select the perfect paint for your home.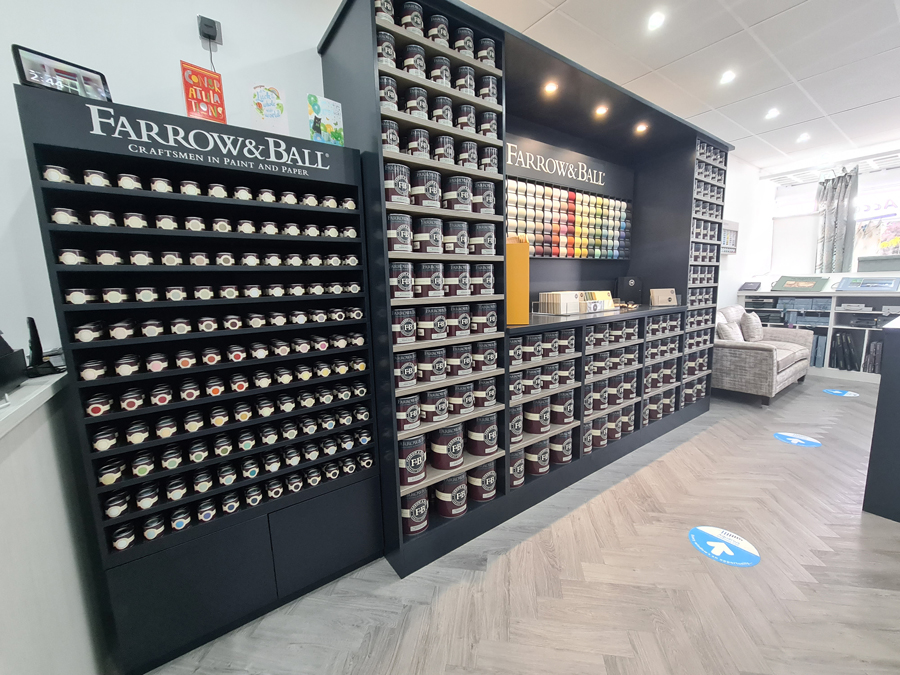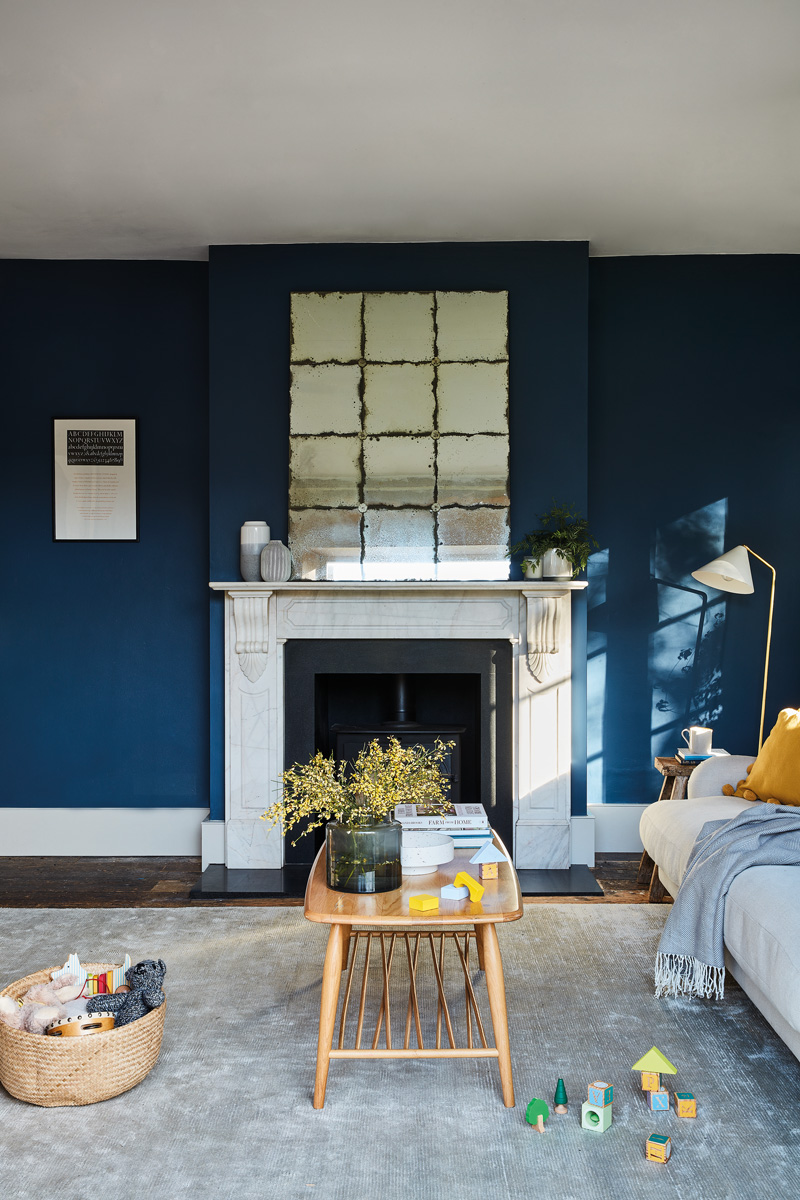 Why Choose Farrow & Ball Paint?
Eco-Friendly Paints
Discover deep colours created in an eco-friendly water-base with unbelievable finishes that transform every aspect of your home, both inside and out. The paints are low-odour, so are safe to use in every area of the home while offering minimal disturbance. Recyclable paint tins and responsibly-sourced wallpapers are just two of the main ways Farrow & Ball look to be kind to the environment.
Durable Paints & Washable Walls
In an ideal world, accidents would never happen; however, this isn't the case. Sometimes walls, and even ceilings, become stained. Farrow & Ball paints use modern emulsion to create a tough finish for ceilings and interior walls, which makes them washable, guarded against mould and protected from scuffs.
Selection Of Timeless Modern & Classic Colours
Every colour is crafted with care, consideration, and innovation so they all offer a beautiful look to your home. Explore the 132 colour choices, from subtle neutrals and soft pastels to emphatic accents and luxurious rich tones, and choose colours that complement every aspect of your home's interior design.
Convenient Application
Choosing the paint is the most fun part of the interior design journey. Getting to imagine a hundred different colour tones and styles for your home, it's a dream come to life. The process of applying paint to walls or ceilings, sometimes that is less fun. However, Farrow & Ball paints are easy to apply and offer wide coverage to make the time you spend painting faster and more convenient.
For 132 colour choices of luxurious paint that are designed to last, get in touch with Aquarius Interiors to explore our range of Farrow and Ball in Coventry. Our friendly team is on hand to offer any interior design advice, including guidance on which colour of Farrow & Ball's paint is right for your home.
Got a question? Get in contact
If you have a query or would like a quote fill in the form below
I thank you for your help and the professional approach that you brought to this project, I would certainly consider calling at your door again.

Andrée d'Ambrumenil
I would recommend Warren. His curtains, blind and fitting were 1st class and he gave a very professional and friendly service.

Mrs Wildsmith – Kenilworth
Recently had my curtains installed by Warren at Aquarius Interiors, the transformation was amazing, the quality of the curtains and the roman blind was superb and the service was fantastic.

Steve Wright, Nuneaton