Are you thinking about setting up blinds in your home? Not sure which types and styles are likely to work best for you? In this quick guide, we're going to give you an overview of the main types available on the market right now, and why they might be right for you.
What Are Roller Blinds And Their Uses?
Roller blinds are simple. They are super popular thanks to the fact that there's very little fuss. They roll up and down as and when you need them to, covering a window and uncovering it again on demand. These work great in bedroom spaces and when you need special privacy, such as in bathroom areas. They come in an array of styles and designs and can be blackout blinds too.
What Are Vertical Blinds And Their Uses?
Vertical blinds are a great alternative to the above which are seen as something of a classic touch. If you've ever worked in an office before, you will almost certainly have come across these blinds before. They are great for filtering through and adjusting natural light, making them ideal for living rooms and office spaces.
What Are Venetian Blinds And Their Uses?
Venetian blinds are ideal if you want to fine-tune your privacy or the amount of light that comes through the window. They are built in a horizontal slat style, which means that you can effectively pull and close individual lines of slats open and shut whenever you need to. They tend to be great all-around options for bathrooms, living rooms, kitchens, and more. A Venetian blind is likely to work well in almost any room of the home.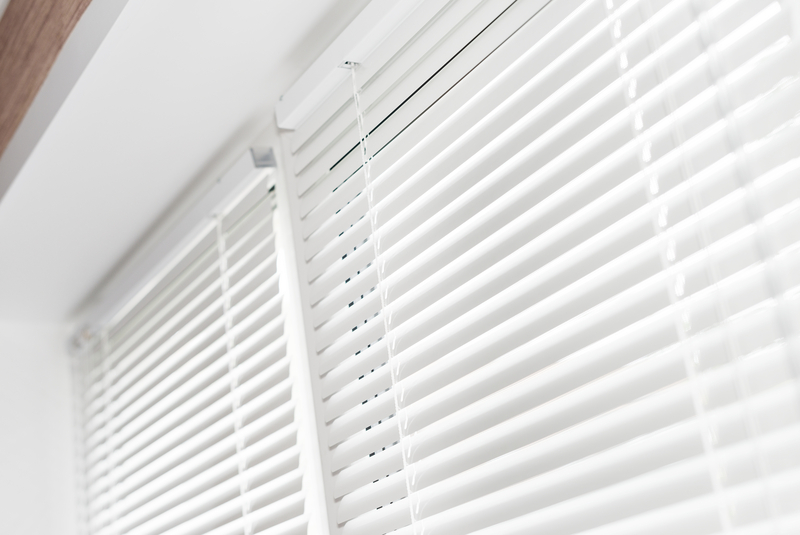 What Are Roman Blinds And Their Uses?
The roman blind is a superb choice if you want to lock in the heat as well as to keep out prying eyes. Roman blinds tend to be made from luxury materials and fabrics, meaning that you can instantly expect a little bit of extra insulation each time you close the blinds. These blinds will work best in bedrooms and living areas. They don't tend to be great picks for bathrooms or kitchens as water and moisture will – naturally – spoil them over time.
What Are Electrical Blinds And Their Uses?
Electrical blinds offer the ultimate in light-shielding and privacy convenience. Electrical blinds can cover all kinds of bases when it comes to style and looks, as the focus is – of course – on functionality. Instead of having to manually pull your blinds open and closed, electrical blinds will operate at the touch of a button.
You can find some blinds in this type that react to light, and there are others that you can connect to a smart home hub, which you can then request to open and close on a specific routine. These blinds, again, are not great where wetness and moisture are involved, however, they are perfect for living and dining room areas.
Which Blinds Are Best For You?
This is just a glance over at some of the most popular blind designs out there. Take a look at these options and contact us today if you have any further questions or queries about blinds for your home or other space. We are your local blinds and curtains experts. 
You can contact us today on 024 7771 7517. Alternatively, you can visit our contact page to send us a message via our contact form.