Nowadays it may seem like there is an infinite choice of blinds, and picking the right ones for your bedroom may feel like a daunting choice. A blind's style can completely transform a bedroom, that's why taking the time to understand what type of blinds would suit your needs and personal style is important. In this blog, we'll highlight the best types of blinds for your bedroom to help take away any confusion.
The Best Blinds For Bedrooms
Roller Blinds
Roller blinds are a particularly popular choice when it comes to bedroom blinds. They are practical due to their pull-down design that uses a simple cord, and they're available in a wide range of styles and materials. However, the simplistic design and ease of use aren't the only reasons roller blinds are popular. The key advantage is that you can pick any colour or design – even light colours – and still achieve a blackout effect. This is due to the blackout fabric panel built into the blinds, which allows for a blackout effect regardless of the style chosen.
This makes roller blinds a great fit for a bedroom, as the sunlight can negatively affect our sleep. It can prevent us from falling asleep or waking us up too early in the morning. This is why blackout blinds constitute the best choice for better sleep.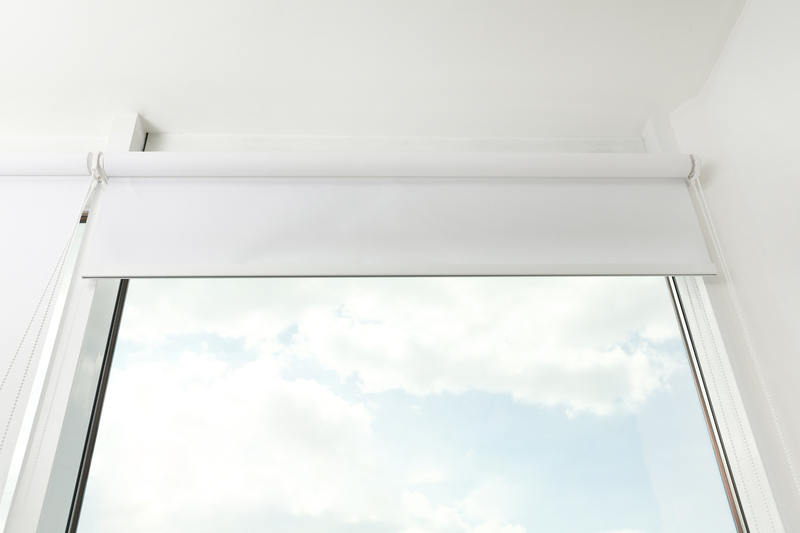 Vertical Blinds
Vertical blinds are a suitable choice for larger windows and patio doors. Made-to-measure vertical blinds are highly popular as the slats can be cut to the perfect length to fit your windows. This bespoke look, as well as the classic design that vertical blinds offer, can make it a stylish addition to any bedroom.
The most attractive feature is that vertical blinds offer more control over the amount of light you want to let into your bedroom. You can adjust the slats according to the level of brightness required. This makes vertical blinds a great choice for those who like to spend time relaxing in their bedroom instead of just sleeping. As for vertical blinds, the custom-designed fabric layering offers a full blackout effect. Although it is essential to note that some sunlight will always slightly shine through the edges.
Venetian Blinds
While aluminium Venetian blinds are an industry staple, wooden Venetian blinds are considerably more efficient in blocking light and can achieve a blackout effect close to that of roller blinds. Venetian blinds offer a clean, classic look. However, the choice of styles is somewhat limited.
You can choose between real and faux wood depending on your needs. Faux wood can look just as good as the real thing and does not absorb as much moisture (which can cause the wood to lose its quality). Faux wood options also offer more colour options and can be made to measure to fit your windows perfectly and have the same bespoke look as vertical blinds.
The Verdict
If you're mainly looking for the best quality of sleep, blackout roller or vertical blinds are the best choices for your bedroom. Vertical blinds offer more control over the amount of light you let through during the day, so if you tend to spend more time in your bedroom then this is the perfect choice for you. As for venetian blinds, they offer a classic timeless look that will make your bedroom look great if you aren't after a full blackout effect.
Discover our wide range of blinds online and get in contact with us at Aquarius Interiors to see how we can help you get your perfect fit blinds.