If you're wondering why electronic blinds might be a very good investment for spring, allow this article to show you! Some great benefits installing automated blinds as opposed to the regular ones, as you will find out below. Below are some of the great benefits of installing automated blinds.
Silent Operation
If you're relaxing, enjoying a mild spring day, wanting to let some of that sunlight in, it can disrupt the mood if a lot of noise needs to be made to pull the blinds open! Have no fear though, electric blinds are practically silent.
They Are Long Lasting
You might purchase a pair of electric blinds not just with the hope of getting your household covered for one spring, but many to come! Well, this is easily possible. On average, you will use electric blinds every day, but the average battery life of automated blinds is around five years. When they're no longer working due to their power source running down, you can replace the batteries for another five years or so of use!
Easy to Adapt
The thing with spring is the weather can be very up and down. It can be a season full of warm days and cold nights, or vice versa! At least with electric blinds, it can be that bit much easier if you do need to adjust them regularly throughout the day because of changing conditions! With remote controlled blinds, you don't have to keep getting up to let light in or close them to create a nice atmosphere when the night draws in.
Good for Accessibility
Another plus point is that electric blinds can be ideal for those with mobility issues. This is in part because they can be operated by remote control, which can be kept with the person wanting to operate them. The remote itself is made to be accessible, with clear buttons and a shape that is designed to be easier to hold than some remote-control shapes.
Helps to Save Energy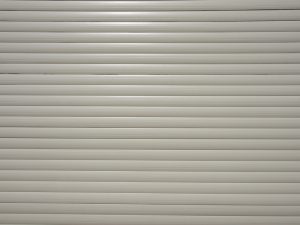 If you have your windows and skylights well covered it helps to keep the cold out and heat in. If you have blinds as your window dressing, they apply a level of insulation to the windows. By keeping your home warm, you may be turning your heating off more and saving money, too.
Protection for Kids and Pets
The great thing about electric blinds is that they are cordless and also wireless, helping to keep children and pets from the types of harm that could occur from regular blinds.
They Can Be Used with Smart Technology
Another great benefit with modern blinds is they can be used with smart technology; you can connect them to your phone or tablet wirelessly allowing you to have control over them from your device. Great if you are someone who is always losing their remote! 
But there is also a clever security bonus to this. Say you're away on a spring break, from your app, you can set times for the blinds to open and close, helping to give the impression that someone is at home, deterring would-be burglars in the process.
As you can tell, electric blinds are a worthwhile investment. You can purchase them in all sorts of attractive designs that you would also be able to if you were shopping for regular blinds. However, you have benefits that only electric blinds can offer.
If you are based in Coventry and are looking for a great supplier of electric blinds why not give Aquarius Interiors a try for superb quality and amazing prices. Once you have tried electric blinds it's highly likely you will not go back to normal ones! Call us today on 02477 717517, or visit our contact page for more details.