A lot of people are seeking out ways to upgrade their garden by either redoing the gardening itself or adding a new feature such as decking, a gazebo or even an automated awning. For this article we will be focusing on garden awnings, offering 6 reasons why they make for a great investment.
1. Adds Property Value
Certain features that you align your garden with can add value to your property, such as a purchase from a range of high-quality awnings that are readily available to buy. An attractive feature, due to the way they can act as an extension to the living room they are attached to – this is especially appealing in a house that does not offer large living room space.
2. Save on Outdoor Furniture
It can be nice to purchase outdoor furniture, but it can be very expensive and involve lots of time trying to find the perfect style out of a large range of options. And of course, the furniture has to be protected, but an awning removes the risk of any damage occurring to your new furniture. They will be able to withstand the general doses of elements they are likely to face, such as strong sunlight, wind and downpours. Or, if you would still like to have furniture in your garden, retractable awnings would protect the furniture from the elements as well.
3. Good for the Winter
Retractable awnings allow sunlight to be able to reach in through the windows during the winter and considering how a typical winter day can often be, that sunlight would be much appreciated. This light would also help to keep the inside warm, an effect that also travels further through into the living room space. Then, if we are talking about a hot summer's day, you can just have the awning open wide and cool off in the shade.
4. Brings Household Costs Down
Did you know that garden awnings impact your home's energy costs? This is because the shade an awning provides reduces the heat index surrounding the house. This means you should use less energy to cool the household down during a hot day. This is something that can result in excellent yearly savings.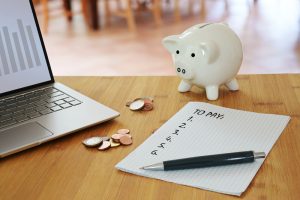 5.  Adaptable Garden View
Here is a really good reason to take a look at one of the automated awning options that you can buy: they don't mean you have to suffer a blocked view all year round, unlike a permanent or stationary awning. You can alter your view to match the weather and the light situation as needed. Because they're retractable, they make for a very versatile garden covering option.
6. They Look Great
Yes, there are some fantastic practical benefits to owning an automated awning. But there are also stylistic ones too. A retractable awning is available in a wide range of colours and shapes to match all sorts of garden types and we would be very surprised if you could not find one you liked. We hope you enjoy our look at automated awnings. If you do decide to purchase one, then spend a decent amount of time looking at designs to work out what would look great in your garden. As always, consider budget, as well as quality and customer feedback to help ensure you end up with a quality product and feel the benefits of having an automated awning in your outdoor space.
If you're looking to invest in some great awnings, Aquarius Interiors can help you. We have a wide selection of awnings available. Call us today on 024 7771 7517, or visit our contact page for more details.