Bathrooms and kitchens are two of the wettest areas in your home. This means that the blinds you choose need to be moisture-resistant and easy to clean. It's best to avoid fabric blinds in your bathroom or kitchen as the humidity can lead to mould build-up if not maintained regularly. Here's why Venetian blinds are a great option.
Moisture-resistance
Venetian blinds are typically made from moisture-resistant materials, such as vinyl, aluminium, or wood. This means that they can withstand the humid and damp conditions that are common in kitchens and bathrooms.
Vinyl venetian blinds: Vinyl is a synthetic material that is resistant to water and moisture. It is also easy to clean, making it a good choice for wet areas.

Aluminium venetian blinds: Aluminium is another moisture-resistant material that is also durable and long-lasting. It is a good choice for areas that are prone to condensation or steam.

Wood venetian blinds: Wood venetian blinds are not as moisture-resistant as vinyl or aluminium blinds, but they can be treated with a water-resistant finish to make them more suitable for bathrooms and kitchens.
Easy to Clean
Venetian blinds are also relatively easy to clean – simply wipe them down with a damp cloth or sponge. This is important in wet areas, where the blinds are likely to get dirty from steam, condensation, or splashes. To clean vinyl, aluminium and wood venetian blinds, you can use a mild soap and water solution. Be sure to dry the blinds completely afterwards to prevent mould or mildew growth and keep your blinds looking great.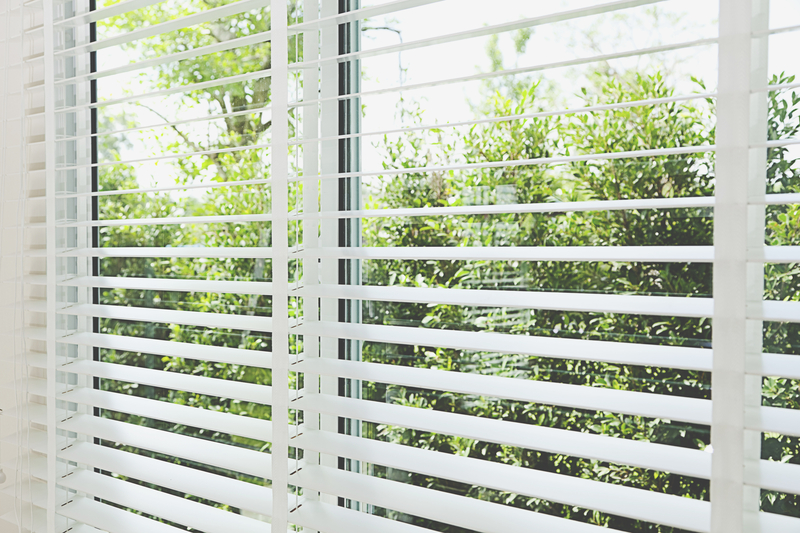 Venetian Blinds are Versatile
Venetian blinds come in a variety of styles and colours, so you can find ones that match the décor of your bathroom or kitchen. They also offer a variety of light control options, so you can choose the level of privacy and light that you need. This is of course especially important for bathrooms. If you have a window that faces a public area, you can close the blinds completely to prevent people from seeing inside.
Affordable
Venetian blinds are relatively affordable, making them a good option for budget-minded homeowners. The cost of venetian blinds will vary depending on the materials, style, and size. Aluminium is often the cheapest option and offers great levels of durability in the long run. 
Choose Beautiful Blinds for Your Kitchen or Bathroom Today
If you are looking for blinds for a wet area in your home, venetian blinds are a good option. They are moisture-resistant, easy to clean, versatile, affordable, durable, and low-maintenance.
Are you looking to invest in Venetian Blinds for your bathroom or kitchen? Why not choose Aquarius! We stock a wide range of high quality Venetian blinds that are sure to bring style, durability and practicality to any home. 
To learn more about the different types of Venetian blinds available, please contact Aquarius Interiors today.